When you Tailgate with Park N Party, you can enjoy a selection of the best that Zingerman's has to offer.
The menu features Breakfast, Lunch, and Dinner items from:
Zingerman's Creamery
Zingerman's Bakehouse
Miss Kim
From each establishment, your order must be for at least 10 people. For Pricing Information and other assistance, email Park N Party at eventplanning@parknparty.com.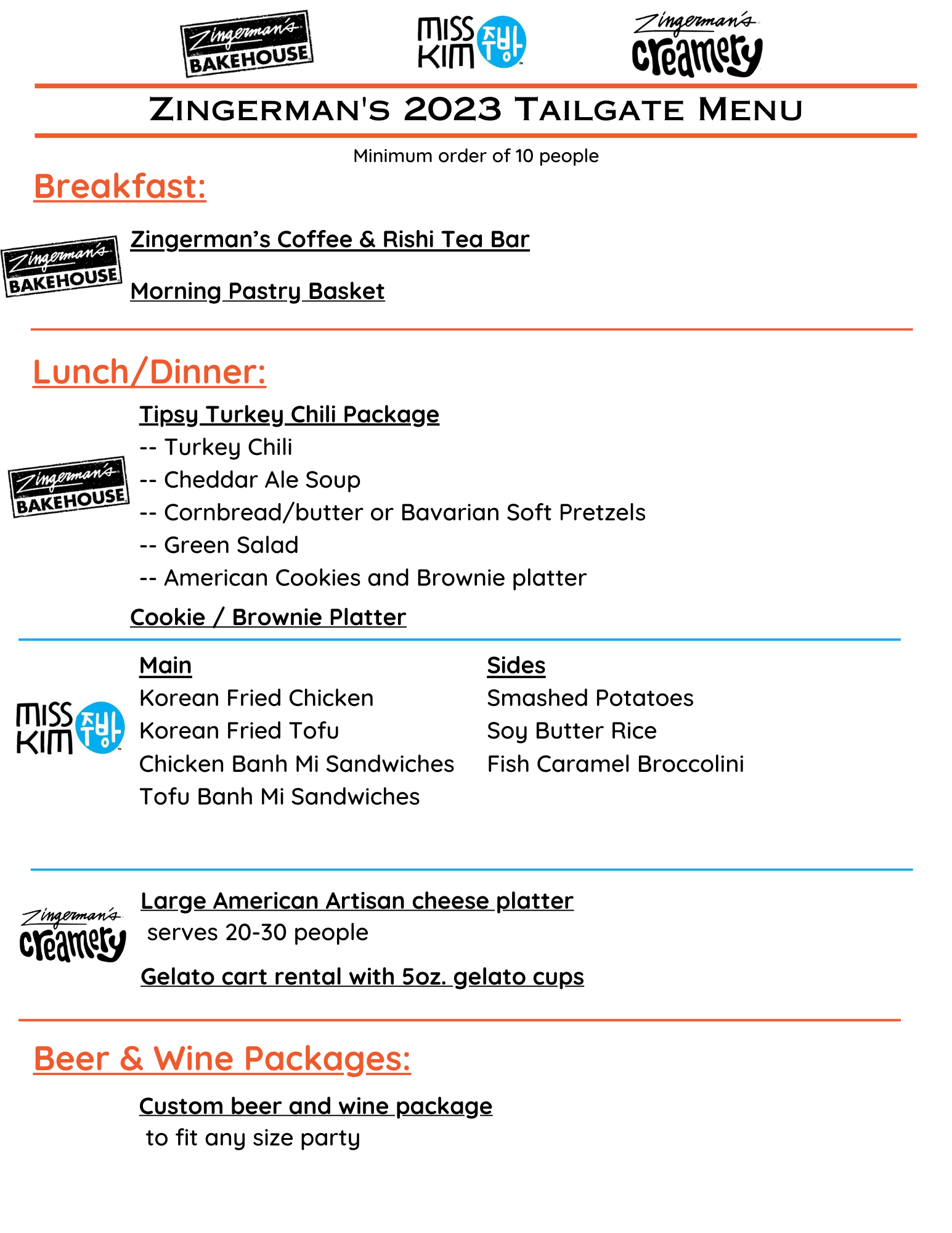 ARE YOU A LOT OWNER?
Park N Party® is looking for Lot Owners. It doesn't matter if you're a business or individual. If you're providing parking or tailgate services for sporting events, concerts, or community events and want to learn more about the benefits of listing your lot with Park N Party®, check out our Lot Owners page and sign up today!