Park n Party® guarantees that when you reserve a parking space or tailgate spot with one of our Lot Owners it will be provided to you when you arrive On Time.*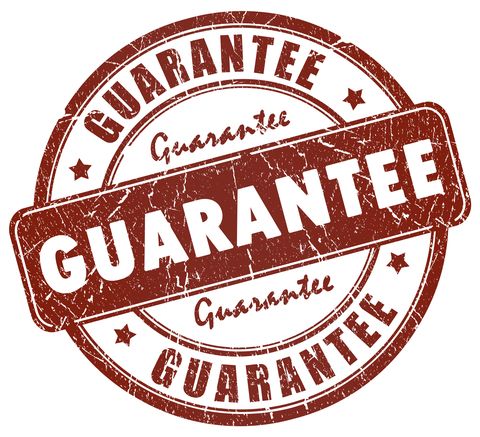 * On Time arrival requires that you enter the Lot at least 30 minutes before the event's scheduled start time for a standard event, 60 minutes before scheduled start time for a premium event in a qualified vehicle. If you arrive late, the Lot may or may not be able to honor your reservation and the Guarantee is voided.
If you arrive On Time for an event in a qualified vehicle and the Lot Owner is unable to honor your reservation, Park n Party® will attempt to transfer your reservation to a comparable participating Lot for that event, if space is available. If space is not available, or at your request, Park n Party® will transfer your reservation to the same or another participating Lot for a future event. If you do not wish to transfer the reservation, we will refund your purchase amount. If the original reservation was purchased as part of a package deal (such as a Season Pass or multi-day event), refunds/credits are subject to the sole determination of and the policies of the Lot Owner. Package Deals (such a Season Pass or multi-day events) are not covered by the Park n Party Guarantee.
If for any reason you don't attend an event for which you made a reservation, change your plans, arrive in a non-qualified vehicle, or if you decide to park in a different location other than where you made your reservation, no refund will be issued.
To make a Guarantee claim, please contact Park n Party® at support@parknparty.com no later than three (3) calendar days after the scheduled date of the event. You must include your name, telephone number, transaction ID from your receipt, date of the event, and any other relevant details. Refunds may take up to ten (10) days to process.
For additional assistance, you may contact us at (888) 926-7275.
Park n Party® reserves the right to refuse to do business with any person or entity that attempts to misuse or abuse our Guarantee.
All Lots are independently owned and operated by third-parties. Park n Party® makes no guarantees as to: the safety, security, cleanliness, or condition of any Lot; parking fees or other pricing decisions made by Lot Owners; Lot Policies, or any services or merchandise provided by a Lot. Park n Party® is in no way responsible for traffic delays, accidents, weather conditions, health issues, pandemics, event cancellations, postponements, partial performances, date or time changes, your change in plans, your failure to abide by Park n Party or Lot policies, your failure to arrive in a qualified vehicle, other revisions, or acts of God; Internet, phone, or other communications related issues; equipment failures, malfunctions, or incompatibilities; or, any condition that may delay or impede your arrival to an event or Lot. Park n Party® is in no way responsible for damage to or loss to your vehicle(s), property, or person. You agree to indemnify Park n Party® against any costs, fees, or damages related to your use of the Lot or attendance at any event and to abide by our Terms of Use.