RV Parking at Briarwood Mall!
Park your car or RV at Briarwood Mall for University of Michigan Football games and take the FootballRide shuttle to University of Michigan Stadium.
For FootballRide Shuttle Tickets, click here.
RV Parking: With a Park N Party Michigan football RV Reservation at Briarwood Mall, you can arrive Friday evening and depart by noon on Sunday. You're welcome to tailgate within your RV space (maximum 18' wide). Electric and water are not available. Briarwood Mall RV parking is located by the old Sears entrance to Briarwood Mall, it's directly across from The Kensington Hotel (3500 South State Street)


IMPORTANT NOTE: Maximum RV length of 42' will be strictly enforced. RV & all equipment must remain within allotted footprint (approximately 18' x 40'). Proper spacing between RVs required. Maximum of 10 guests per RV spots. External generators and gasoline canisters are not permitted. Your RV must have a working CO detector.

RV Arrival: Friday. 6:00 p.m. - 9:00 p.m.
Saturday. Lot Opens at 8:00 a.m.
No Early Arrivals

RV Departure: By Noon on Sunday.
About Briarwood Mall: Select local specialty shops, 14 eateries, and 85 shops make Briarwood Mall the premier shopping destination in Washtenaw County. Briarwood Mall is located 1.5 miles south of the University of Michigan Football Stadium. It is the major retail hub for the Ann Arbor market.
Briarwood Mall is anchored by Macy's, Von Maur and JCPenney and complements best of brand retailers like Apple, Urban Outfitters, Sephora, Forever 21, Tricho Salon, American Eagle Outfitters, Bath and Body Works, M Den and more.
Briarwood Mall Dining offers a terrific selection of excellent eateries including California Pizza Kitchen, Chipotle, P.F. Chang's, Panda Express, Red Robin, Starbucks, and more!
Briarwood Mall offers outstanding guest amenities and services, including an interactive play area, family restrooms, free WiFi, charging stations, and mall walking.
Briarwood Mall Michigan Football Shuttle - The FootballRide
NOTE: Shuttle pickup/dropoff is at the Kensington Hotel on Briarwood Circle.

FootballRide is easy, convenient, and fun. Make a Park N Party Briarwood Mall reservation. Park your car in the designated area at Briarwood Mall. Then, hop on the Football Ride. You'll be delivered, warm and dry, to Michigan Stadium. After the game, the Football Ride takes you back to your car. Just $1.50 each way ($3.00 round trip) for tickets to ride the Football Ride Shuttle.
FootballRide runs approximately every 20 minutes beginning two hours before game time with the last shuttles leaving 30 minutes before game time. Shuttles run approximately one hour after the game. Shuttles operate in the North, South, East, West and Downtown areas of the City of Ann Arbor.
All customers will be dropped off near Gate 2 next to Crisler Center before kickoff. After the game, the West and Downtown shuttles will board on Stadium Blvd between Gates 2 & 4. The North, East and South shuttles will board on Stadium Blvd east of Gate 2, adjacent to Crisler Center between Stadium Way and Kipke Drive.
Routes to Briarwood Mall RV Parking on Briarwood Circle.
Exiting I94: Head north on State Street. After the BP gas station, move into left lane. Cross south bound State Street, through the traffic signal. Then, at the stop sign, turn Left onto Briarwood Circle. Look for Park N Party and EZ Park signs. RV Lot is on the right, look for sections 9, 10, 11, or 12.

From the North: Head south on State Street. Move into right lane. Turn onto Mall Drive. At stop sign, turn left onto Briarwood Circle. Look for Park N Party and EZ Park signs. RV Lot is on the right, look for sections 9, 10, 11, or 12.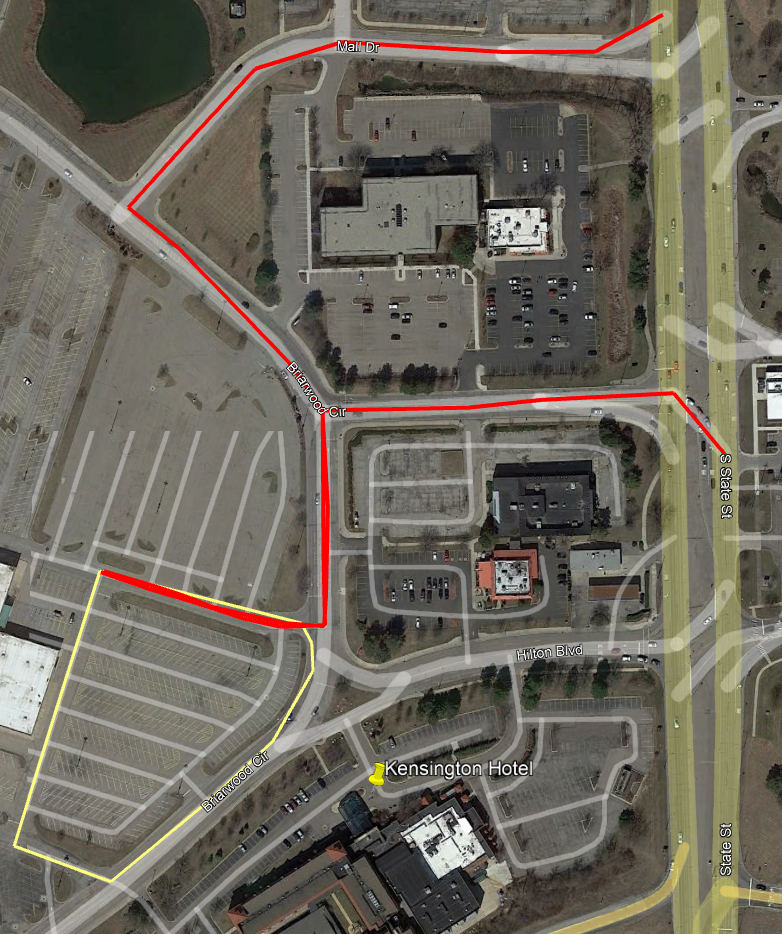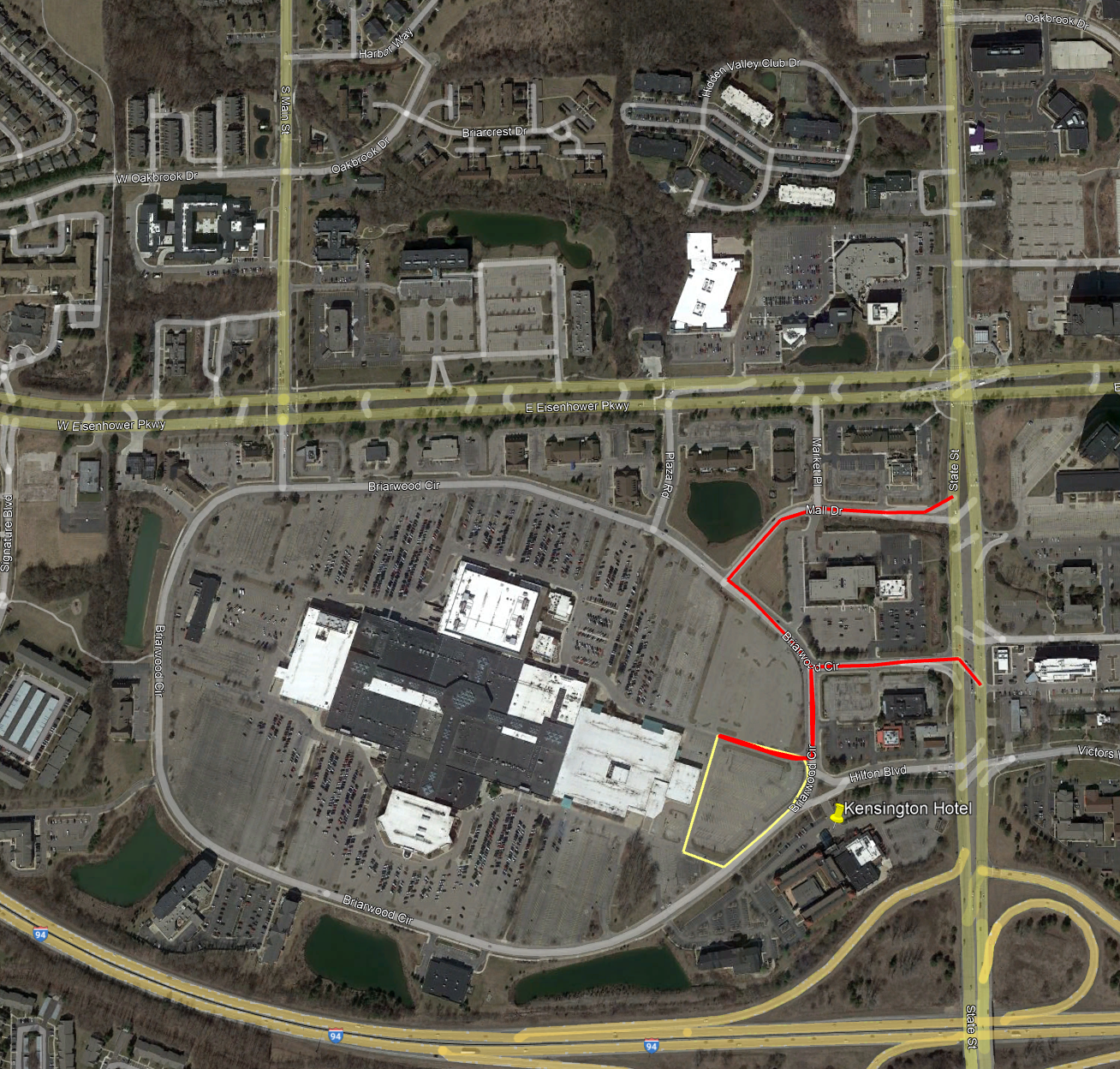 ARE YOU A LOT OWNER?
Park N Party® is looking for Lot Owners. It doesn't matter if you're a business or individual. If you're providing parking or tailgate services for sporting events, concerts, or community events and want to learn more about the benefits of listing your lot with Park N Party®, check out our Lot Owners page and sign up today!